Pallet Accounting
---
It records all pallet transactions, or any other type of transport packaging while keeping accounts for each person involved in the transport chain (producer/supplier, customer/recipient, transport company).
Description
---
With input from various sources (ERP, TMS, POD or manual data entry), for each journey Pallet Accounting allows you to track how many units have been delivered to the driver, how many have reached the customer and how many have then been returned by the recipient.
It operates in a similar way to a bank account. Therefore, it is possible to extract the balance summary (referred to pallets) for each subject or for each group of subjects and thus know all outstanding debits or credits.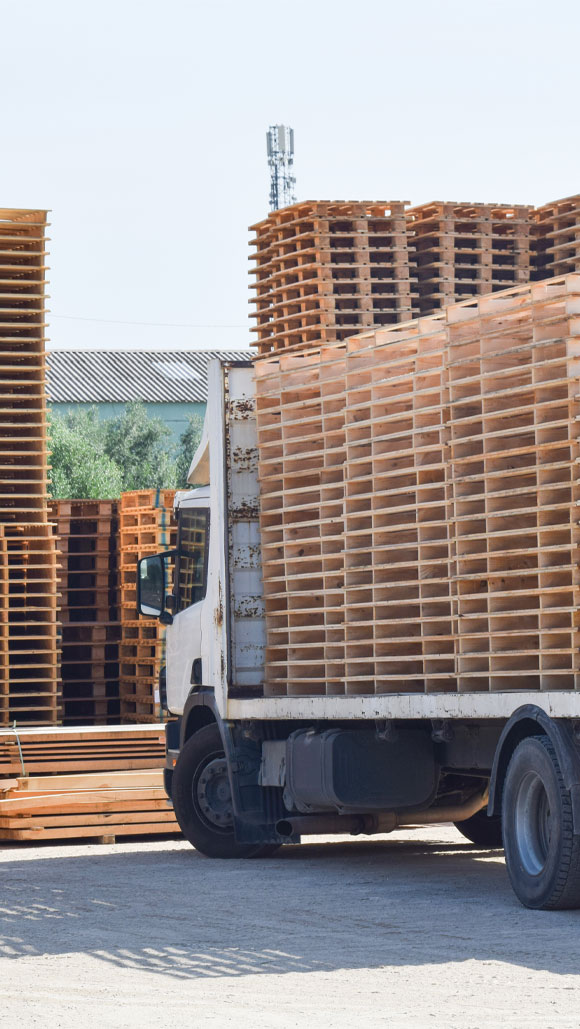 Advantages
---
Records for every transaction: every package counts!
Reduction of manual data entry, with packaging transactions obtained automatically
Easier management of all types of packages and registration of pallet vouchers
More practical thanks to the computerization of the system and digitization of processes
Packaging balance for each subject always available and easily accessible
Possibility to analyse suspicious situations and deter thefts
Pallet Accounting features that improve your work
Integration with information systems
The list of packaging exchanges (transactions) can be deduced from journeys present on another information system, avoiding or reducing human data entry errors from paper bills.
POD integration
Drivers can register pallet exchanges on smartphones as they deliver. The data is collected in real-time and the operator in the office no longer has to await the return of the paper bills to enter the data manually into the system.
Management of all types of packaging
The system can also be configured to manage packaging other than standard pallets: tanks, crates, refrigerated boxes, etc.
Management of pallet vouchers
The system also allows you to register the paper vouchers used.
Groups of subjects
The system permits you to extract balances for each driver, consignee and customer. It also allows you to group many drivers under a single company name or transport company, just as it can group many destinations in a single company, extracting a balance for each subject or for each grouping.
Extraction to Excel
Allows data to be exported to Excel for a detailed analysis of every individual transaction