Warehouse Control System - WCS
---
Efficiently supervises and control the flow of objects, boxes and pallets handled on different types of automation in the logistics field (conveyors, sorters, automatic warehouses, carousels) and communicate in real time with them.
Description
---
WCS is the service for the creation of solutions for efficient control of the flow of materials within a warehouse or distribution center.
It can be integrated with WMS systems and is able to exchange information in real time and to synergistically coordinate the movement of goods through the various automatic equipment.
It also allows you to monitor and diagnose the operating status of the various automatic subsystems.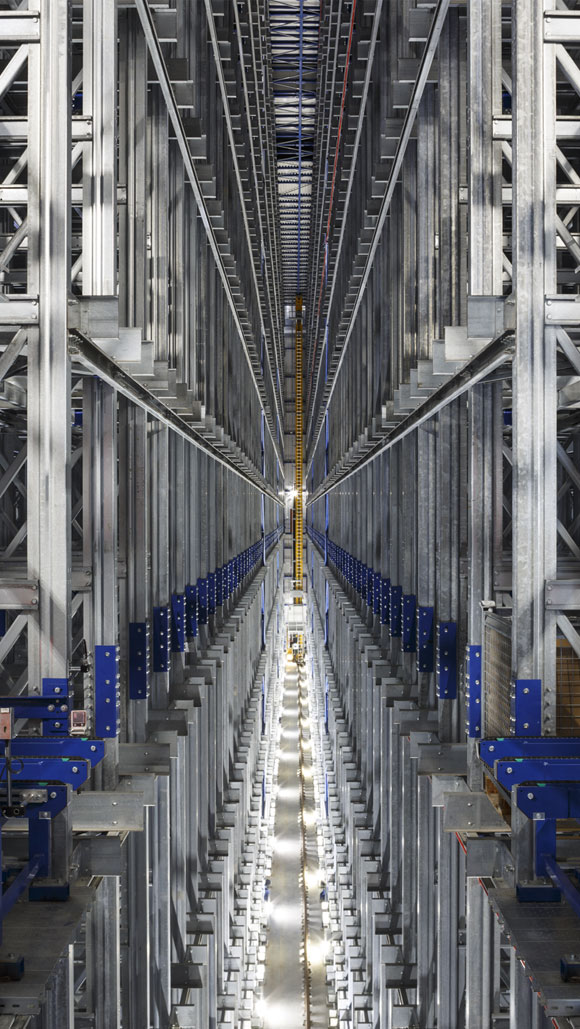 Advantages
---
Increased efficiency in the management of automatic handling systems
Integration with company management systems and IoT platforms
Supervision of complex systems through intuitive user interfaces
Ease of adaptation to the evolution of factory flows
WCS features that improve your work
Supervision of automatic systems
The operator, through intuitive web interfaces, is able to supervise the operating status of several automatic systems directly from a centralized control-room.
Control of automatic equipment
The various automation systems are managed by advanced control algorithms, which exchange information in real time with the individual handling devices to increase system productivity.
Movement tracking
The movement of each individual handling unit is traced within the automatic systems, calculating the routes in an optimized way and efficiently allocating the available resources.
Monitoring and diagnostics
The system recovers the anomalies from any automatic systems and provides diagnostic tools that guide the operator in resolving the problems.
Storage space management
The system allows you to manage the available storage spaces in an optimized way, controlling the geometry of the containers handled and the physical space available in the single channel.
Integration with management systems.
The system can be interfaced with existing WMS warehouse management systems. The information flows are bidirectional and in real-time: WCS receives the handling requests and notifies about the related events of interest.