Carbon Footprint
---
For control of carbon emissions linked to external logistics operations and obtain certified data that complies with European regulations and to simulate how the emission scenarios would change in the event of a fleet overhaul.
Description
---
The module calculates the carbon emissions of each trip performed.
The module can calculate trips from different sources (ERP, TMS, WMS) and you can set precise formulas to calculate emissions in relation to each type of vehicle, for example, in relation to the weight transported and the vehicle's power supply.
Furthermore, using the data collected by Carbon Footprint, it is possible to generate reports and What-if simulation scenarios.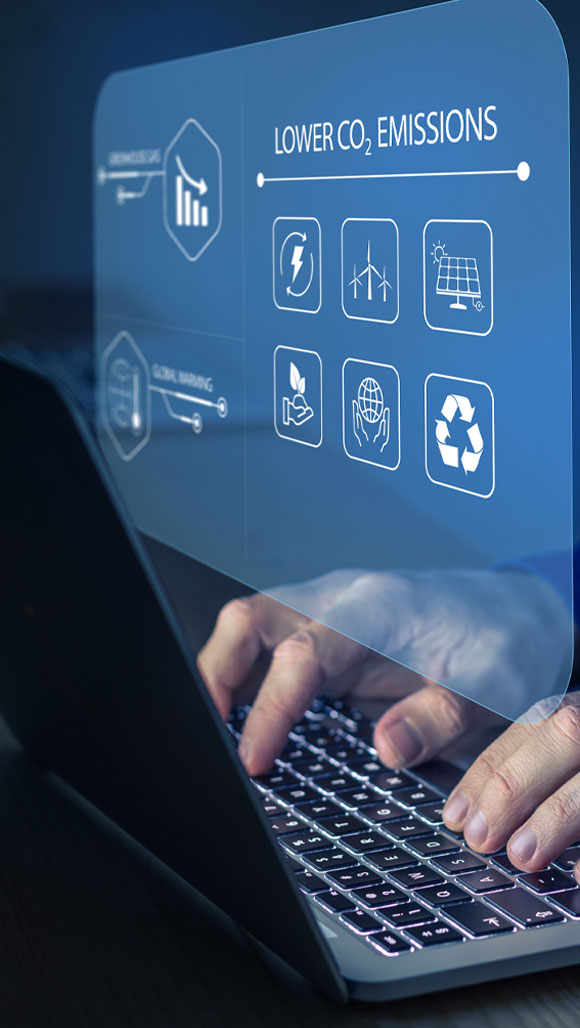 Advantages
---
Certification of carbon emissions related to external logistics operations
Option of simulating What-if scenarios in case of fleet changes
Adherence to the provisions of the GLEC Framework (Global Logistics Emissions Council)
Carbon Footprint features that improve your work
Trip import from different sources
The system is fed by collecting trip information from different sources and contexts, primary, secondary, inbound and outbound logistics.
Configuration of emission calculation methods
The emission calculation formulas can achieve advanced precision based on the data provided, vehicle type, power supply, weight transported.
Synthetic control dashboard
The dashboard permits the analysis of generic emissions KPIs.
What-if scenario simulation
It enables you to simulate the changes in CO2 emissions as the characteristics of the fleet change.