Scheduler
---
Supports the planning of workloads, optimizing the production sequence and ensuring compliance with constraints, whether they are internal or external.
Description
---
Production efficiency and demand satisfaction are two key elements to ensure the competitiveness of a company.
Scheduler simplifies production with a visual interface that supports factory management while ensuring compliance with deadlines.
Through built-in MRP planning and MES production execution software, Scheduler optimizes scheduling by taking into account production constraints and providing for easier progress control.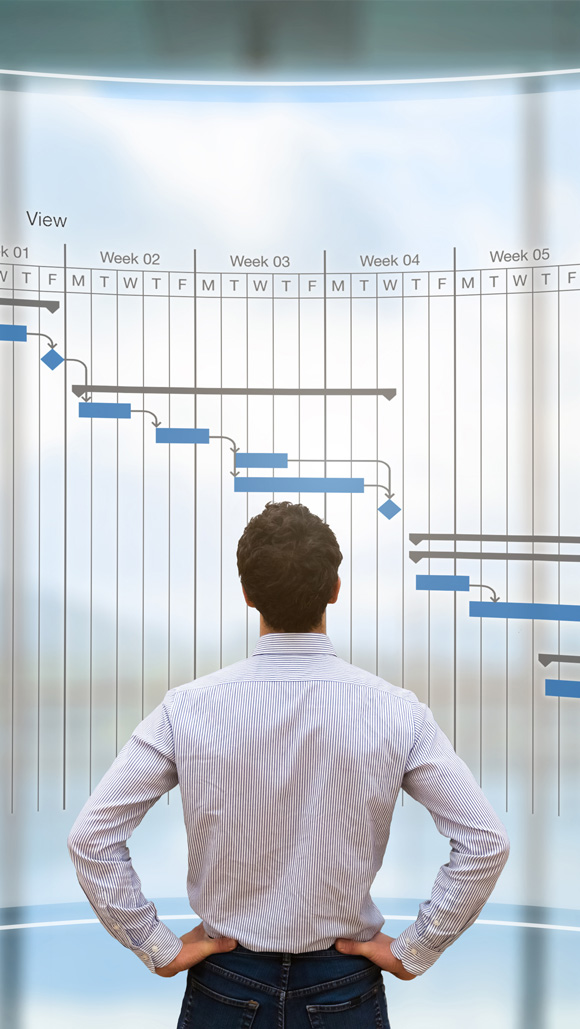 Advantages
---
Improved OEE with reduced downtime
Overall reduction of setup and product change times
Reduction of the time spent by the planner for scheduling
Easy management of schedule changes
Real-time visual control of production progress
Respect of execution priorities for correct order fulfillment
Scheduler features that improve your work
Visual Planning
The planning tool allows you to graphically view the scheduling of Production Orders, while ensuring easy drag & drop rescheduling.
Optimization Algorithm
It is possible to automate the scheduling proposal, based on different algorithms that can be selected according to the planner's objectives. The system automatically proposes the best production sequence, which can be modified by the user.
Real-Time Line Control
Graphic indicators support the planner through real-time display of the capacity of production resources directly on the scheduling interface, ensuring an even distribution of workloads by shift/line/department, etc.
Planned vs Actual comparison
Thanks to the integration with the MES, the system is set up to acquire the production progress in real-time and display the Planned vs Actual comparison, that is, between what is planned on Scheduler and the actual progress on MES.
Deadline Alert
The Scheduler system graphically highlights to the planner the scheduling sequences that do not respect the constraints of minimum production start date/maximum production end date.
Setup and Product Change Management
It is possible to manage a registry of the production lines set-up and preparation activities, including those preparatory to start-up. The system allows you to configure planning constraints for these activities and duration per production cycle.