Yard Management System - YMS
---
Access of the vehicle to the forecourt of the logistic site or warehouse takes place safely and without queues: surveillance and direct registration in the guardhouse take place using the collaborative Supply Chain. This allows you to plan your arrival, track and control the vehicles entering, parking and staying in the bay until exit.
Description
---
With YMS, software for the collaborative Supply Chain, it is always possible to have full control over entrances, stops and exits from the yard. It represents a valid tool to support guardhouse operators and for those in charge of managing loading and unloading docks.
Integrated with ERP, WMS and Slot Booking software, together with localization, access control and weighing systems, YMS manages the entire yard management process and the actors involved.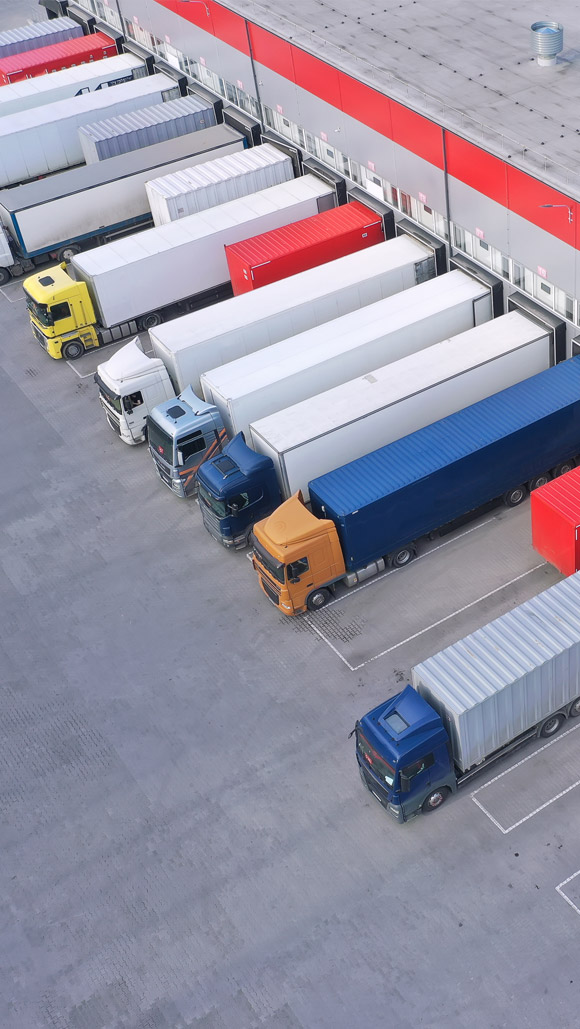 Advantages
---
Increased safety in accessing and exiting the yard and docks
Reduction of waiting times, thanks to the complete digitalization of the process
Synchronization of warehouse activities with the logistic flows of the yard
Reduction of gatherings, keeping in mind the fight against Covid-19
The Yard Management System features that improve your work
Web Reception
Surveillance portal for the guardhouse operator. It allows you to view the arrival status of the vehicles that show up at the gates (whether they are expected or not), the subsequent entry and exit from the yard.
Automated Access Control
Thanks to the integration with Security Management systems, such as the optical recognition of license plates for lifting the barrier, it is possible to automate the check-in and check-out activities in the guardhouse. If the accompanying documents are not complete and correct, the operator is immediately notified.
SMS e-mail alert service
Thanks to this service integrated in the YMS, the vehicles can be called to the docks to carry out the loading/unloading activities or be parked upstream or downstream of the execution of these activities.
Digitalization and Document Archiving
It is possible to archive the documentation relating to the transport trip, so as to consult and analyze on your own devices the vehicles in the factory and the documents collected.
Weighing and Sealing Management
Thanks to the connection with the driver's badge reader, the printer and the vehicle's automatic weighing system, the driver never has to get out of the truck. This guarantees safety and social distancing. The sealing/unsealing activity is also managed.
Geolocation of Vehicles
Thanks to the integration with tracking systems, real-time monitoring of the vehicles inside the yard is guaranteed: each movement of the vehicles in the loading/unloading area is automatically displayed and recorded.
KPIs Report
The system is able to save and analyze all data, so as to monitor the performance of transporters and suppliers, detect inefficiencies/anomalies and develop strategies to reduce errors and optimize processes.