iOTTO Platform
---
Make management of all systems efficient and reduce the consumption, thanks to customized dashboards, real-time data analysis, proactive alerts and warnings. Thus, process progress is monitored, performance is improved and maintenance is optimized.
Description
---
Thanks to the iOTTO Platform you have full control of plants and machinery, optimizing their maintenance and energy management of companies.
The system allows for a complete 4.0 digitization of the entire factory, interconnecting production lines (PLC, SCADA, machinery, datalogger, etc.).
It is also suitable as a centralized Building Automation platform, for HVAC systems, lighting, access control, etc.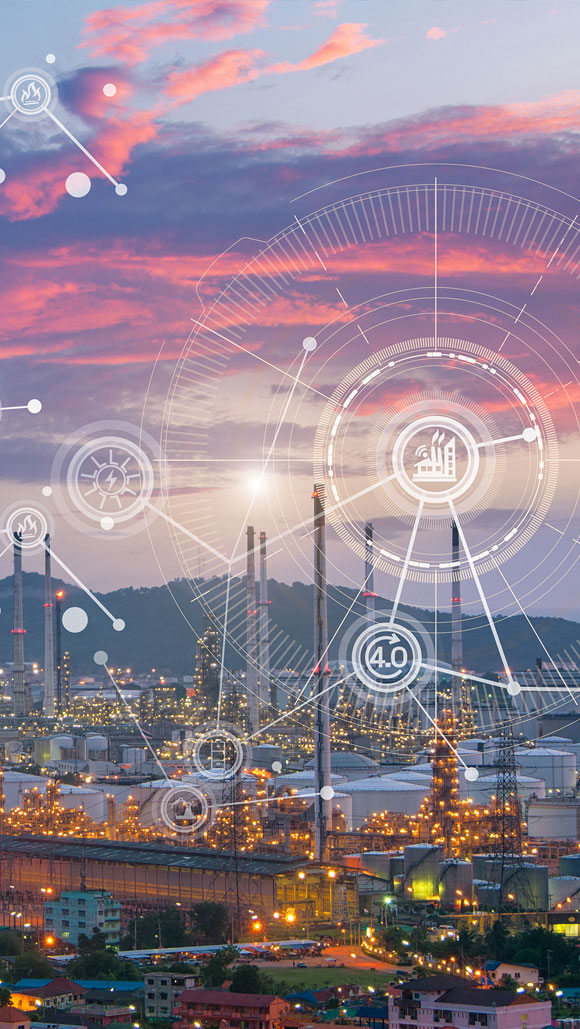 Advantages
---
Increased production performance
Quick identification of anomalies and malfunctions
Reduction of consumption and plant management costs
Improvement of management and maintenance activities
Solution enabling Industry 4.0 projects and factory digitization
Optimized and sustainable energy consumption
The iOTTO Platform features that improve your work
Real-time monitoring
Custom dashboards with a series of configurable widgets, with the possibility of performing aggregations on a time basis and creating screens to display both numeric/percentage and status data (on/off, fault, open/closed)
Live calculation and reporting
Formula editor for the insertion of customized indices and KPIs, with the possibility of adding advanced calculations on any type of data (arithmetic, logical, conditional, etc.). You can generate automatic reports, define their layout and set up sending by email.
Alarm Management
Editor for the creation of alerts on all the variables present in the system (measured values or formulas), with the possibility of classifying them by priority and/or visibility permissions. It is also possible to send them by email, SMS or via App. Alerts can generate automatic tickets and workflows.
Regulation and implementation
Possibility to control the systems by sending commands, set up and configurations, both on a time basis and on the basis of the product bill of materials. The module can be used both as a Building Automation system and as a production operational supervisor.
Advanced Analysis
The data is classified by time categories (e.g. weekdays vs holidays, day vs night, working hours vs breaks, etc.) or by type (type of alarm, geographical area, site, production lines, etc.). The data can then be analyzed via integrated PIVOT tables or dedicated widgets.
Edge
Native integration with iOTTO Edge, to connect with the physical world (sensors, PLC, SCADA, various devices) through standard reference protocols such as OPC UA and Modbus, or with proprietary protocols of the main vendors (Siemens, Omron and others).
Modelling
Thanks to algorithms based on multiple regression analysis, it is possible to identify any correlations present between the monitored variables. You can create operational models to compare the performance of the system with respect to the optimal model or to adjust the system based on the model itself.