Simulation
---
Dynamic simulation supports the design of an automation system for automated warehouses, distribution centers and production plants. The productivity of the plant is checked in advance, allowing to maximize the return on investment.
Description
---
Simulation services help choose the best layout of an automation system, before proceeding with investments.
The processing of the various "what-if" scenarios helps to size the automatic system and to choose the most suitable equipment. The digital model (Digital Twin) also makes it possible to verify and optimize the use of storage and handling systems which will then be encoded on the management and control software.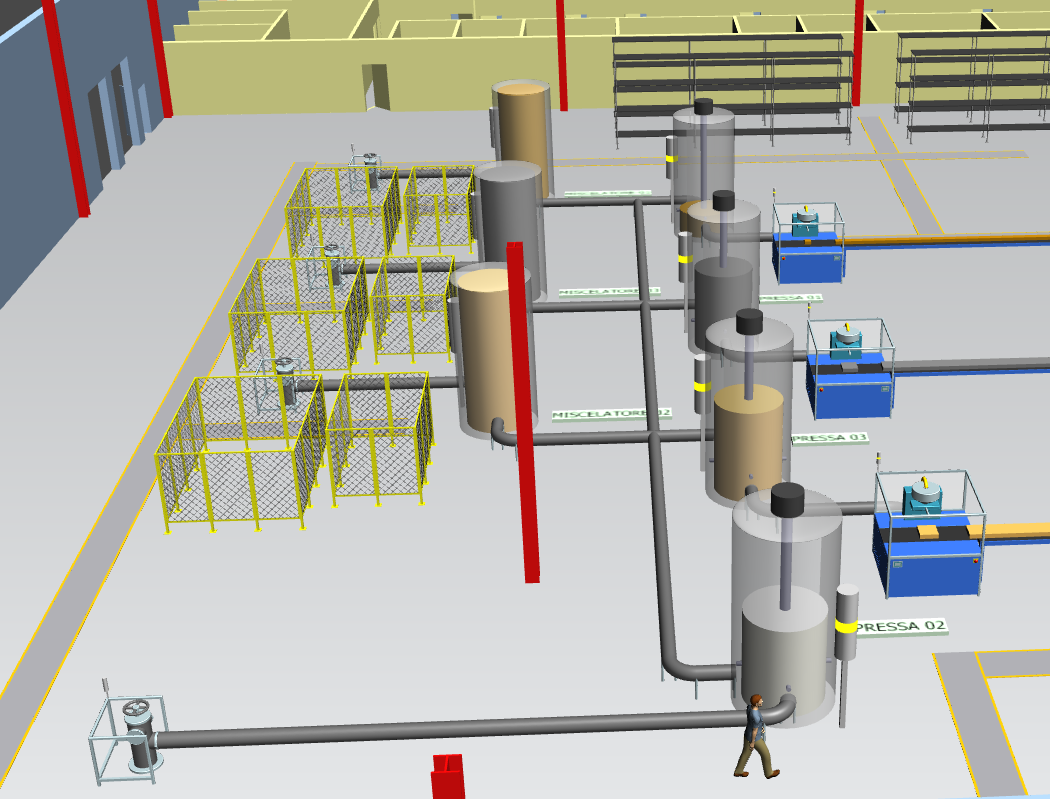 Advantages
---
Preventive identification of design errors
Definition of strategies for the use of storage and handling systems
Verification and optimization of the layout of a storage and/or handling system
Digital twin integrated with management systems and control systems
Verification of efficiency with respect to the future increase in movements
The Simulation features that improve your work
Dynamic 3D simulation
A complete 3D view of the automatic system under study is made available, accompanied by animations that give "life" to the simulation model designed. It also allows for the ergonomic visualization of the system and of the handling flows.
Integration of input data sources
Using different types of connectors, it is possible to feed the simulation model with data from any management system, providing the digital model with the inputs necessary for the study (e.g. Input/output load units).
Analysis/sharing of results
The scenarios to be tested are defined and the output data is compared. The results are interpreted and analyzed together with the client, providing reporting tools.
Virtual commissioning
The simulation model can be integrated with the control software before it is put into execution on the related automatic systems, reducing the commissioning time and increasing the quality of the project.
Control algorithm design
Within the simulation model, the specific control strategies of the storage and handling system are implemented, allowing for the identification of the best tactic for an efficient and effective use of the systems.
Digital asset
The control panels of the simulation model are made available to the customer, making them independent in the use of the tool and allowing the model to become a fundamental "digital asset" for the digital transformation of their company.