iOTTO Edge
---
Collect, process and analyze the data produced by the physical world (sensors, PLC and any connected device), bringing computational calculation closer to the "edge", that is, where the data is produced, reducing latency and the volumes of data transmitted over the network.
Description
---
iOTTO Edge is the Edge Computing solution that offers the best combination of local and cloud computing.
Based on a scalable architecture, it allows you to create Edge applications to extract and process data that is then transferred to IoT platforms, such as iOTTO Platform or any other cloud manufacturer (AWS, Azure, Google). Connected devices can be centrally managed and monitored. Firmware and security updates can be managed remotely.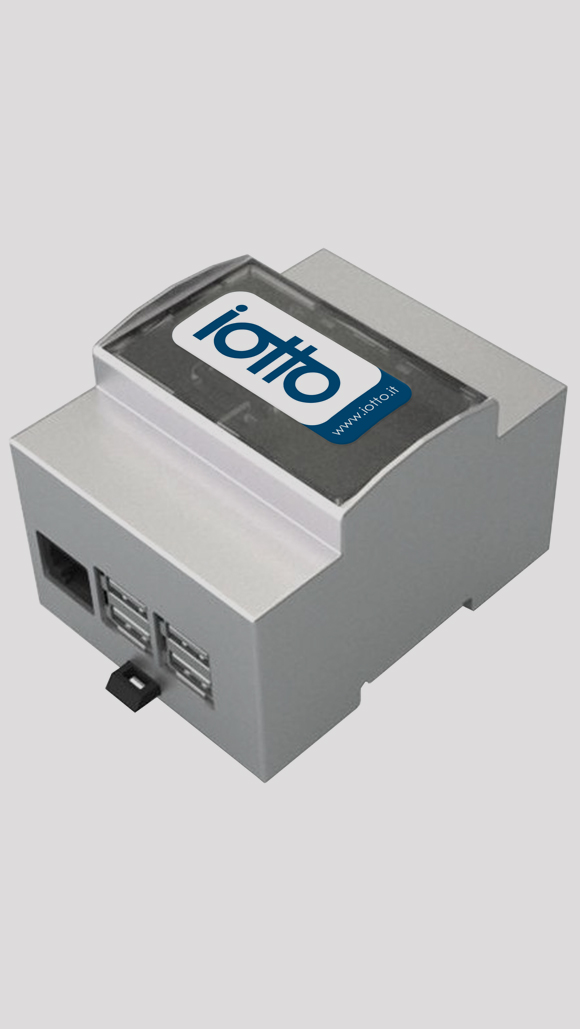 Advantages
---
Reduction of latency times and optimization of the data transmission bandwith
Centralized management of Edge devices installed in the field
Remote Upgrade
Development of customizable Edge applications
Integration with existing Cloud platforms
The iOTTO Edge features that improve your work
Realization of applications
The platform provides a series of ready-to-use Edge applications on various IIoT areas (machine downtime detection, preventive maintenance, etc.). In addition, it provides an SDK to independently develop your own Edge apps and then distribute them to the various Edge devices installed.
Device monitoring
Provides control dashboards that allow you to monitor the operational status of all installed Edge devices. It provides functions to distribute firmware updates and security patches remotely through a single management point
Remote control of applications
It provides the functionality to manage the life cycle of an Edge application from a single central point available remotely. Once built, the application can be uploaded to the platform and quickly deployed to the installed devices.
Communication protocols
Allows you to extract data in real-time from devices using standard reference drivers such as OPC UA and Modbus, or proprietary protocols of the main vendors, such as Siemens and Omron. The configuration of the drivers is done through a simple and intuitive interface.
Integrated cloud connectivity
The data extracted and processed on Edge devices are made available to international cloud platforms (AWS, Azure, Google) through standard protocols such as MQTT. There is a native integration with the iOTTO Platform, in the Cloud or On-Premise.
Installation
iOTTO Edge can be installed in various ways: Windows or Linux environment; devices based on ARM and x86 architectures; via iOTTO Box, a range of edge computing devices tested by Onit in the industrial field.