Courier Shipment
---
Prints the package label in courier format, tracks the shipment and monitors the logistics costs. The system simplifies integration with national/international carriers, acting as a communication hub between order management software and carriers.
Description
---
Courier Shipment simplifies communication with all national and international couriers, allowing the company order management software (ERP, WMS, e-commerce portal) to have one single point of contact for the services provided by couriers: certification of the delivery address, label printing, retrieval of tracking information, etc.
Courier Shipment follows the evolution of the heterogeneous courier APIs, while the company continues to use the standard communication channel with Courier Shipment without additional implementation costs.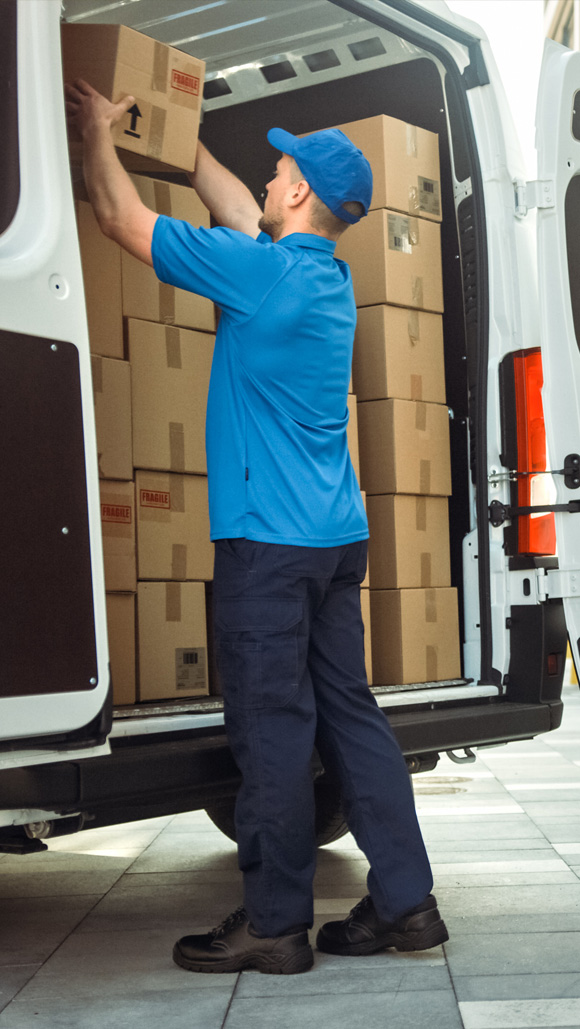 Advantages
---
Single point of contact with couriers, no need to browse the different sites
Increase in quality by reducing errors due to transcriptions on courier sites
Increased productivity with automatic generation of the package label
Reduction of shipping costs, by choosing the most convenient courier
Automated order tracking with the possibility of communicating data to the customer
Automatic pick up, the system takes care of booking the collection of shipments
Courier Shipment features that improve your work
Integration hub
With Courier Shipment, the exchange of information with the various couriers on the market is simplified (manually on the various websites or through the proprietary API of each courier), defining one single contact point for the company order management software (ERP, WMS, e-commerce portal).
Address validation
The accuracy of the recipient's address entered for all couriers managed by the company is verified. If the address does not comply with the courier's data, a notice is generated for the operator in the warehouse/shipping office.
Labeling and travel documents
The production of package labels of various formats is automated according to the courier's specifications. All the accompanying documentation is also provided for the different types of shipments (national, EU, non-EU).
Customs
Allows for the generation and digital transmission of customs documentation to the courier (if supported by the courier). No other means of communication are necessary: the courier automatically receives the documentation.
Tracking
The email sent to the customer when the waybill is generated contains a link to monitor the status of the shipment via tracking number. Monitoring can take place on the Courier Shipment portal or on the company's e-commerce portal.
Automatic Courier Pick up
Possibility to automatically book the collection of shipments based on the times defined by the courier. By the time the label is generated, the courier already knows when to collect the shipment for delivery.
Invoices
This is an interface to easily consult the status of all shipment costs. Invoices allows you to search, filter and export all the information about any report and BI analysis.
Shipping costs
The inclusion of the price lists allows the system to suggest the most convenient courier and track the shipping costs, so as to compare them with the courier's invoice.